Hangzhou, Light Clouds – Max: 20; Min: 17; Avg: 18
Hangzhou is the capital of Zhejiang Province, located on the Yangtze River Delta, 180 km southwest of Shanghai. It has a regional population of over 6,5 million people, almost 2 million of which live in the city itself. Hangzhou is ranked the 8th richest city in China. It was in Hangzhou, just across the road from our hotel, that we first met Daji, 5 years earlier.
One of the very best things about the LakeView hotel is the view from the breakfast room. Breakfast is taken on the top floor, and the dining room has roof to floor windows and a panoramic view over the West Lake. Getting a seat next to the window and watching the boats glide slowly by on the lake is one of the highlights of any trip to Hangzhou. In the picture below, the hotel is the building on the right and the restaurant on the top floor.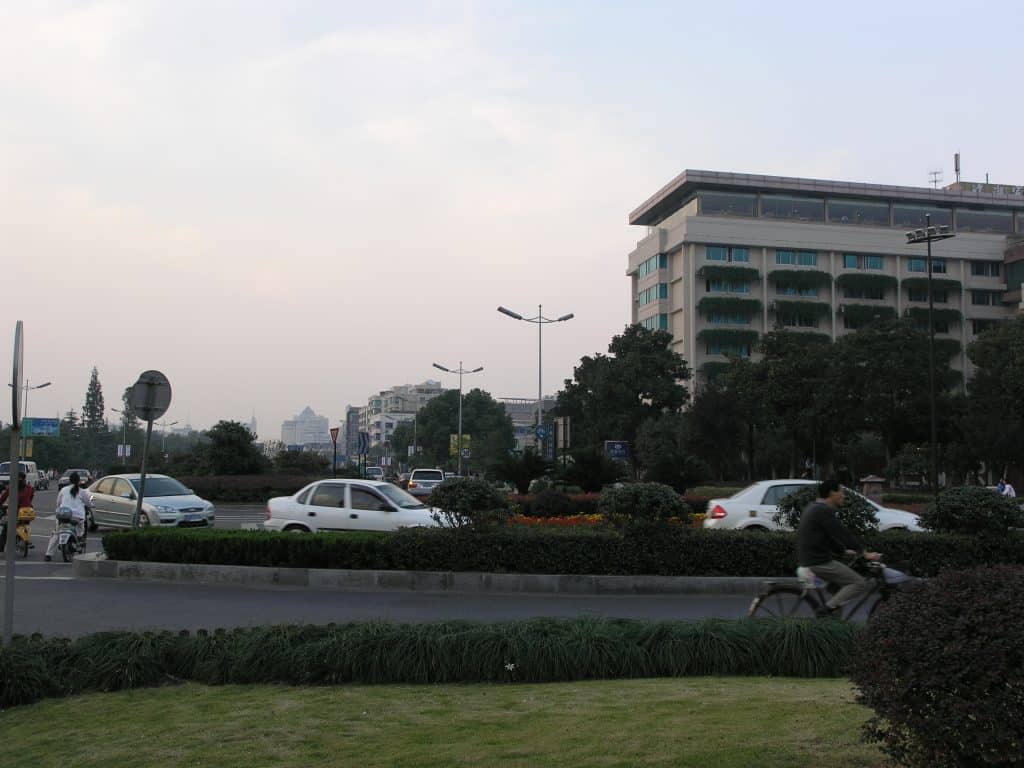 We had no special plans for the day, apart from buying something for the Director of the SWI, so we walked towards town. We'd already noticed that there seemed to be a lot of change, and this was even more apparent in daylight. A whole row of buildings had been pulled down in front and next to the hotel. The Chinese hutong area next to the hotel was being renovated and high rise buildings with apartments were popping up everywhere.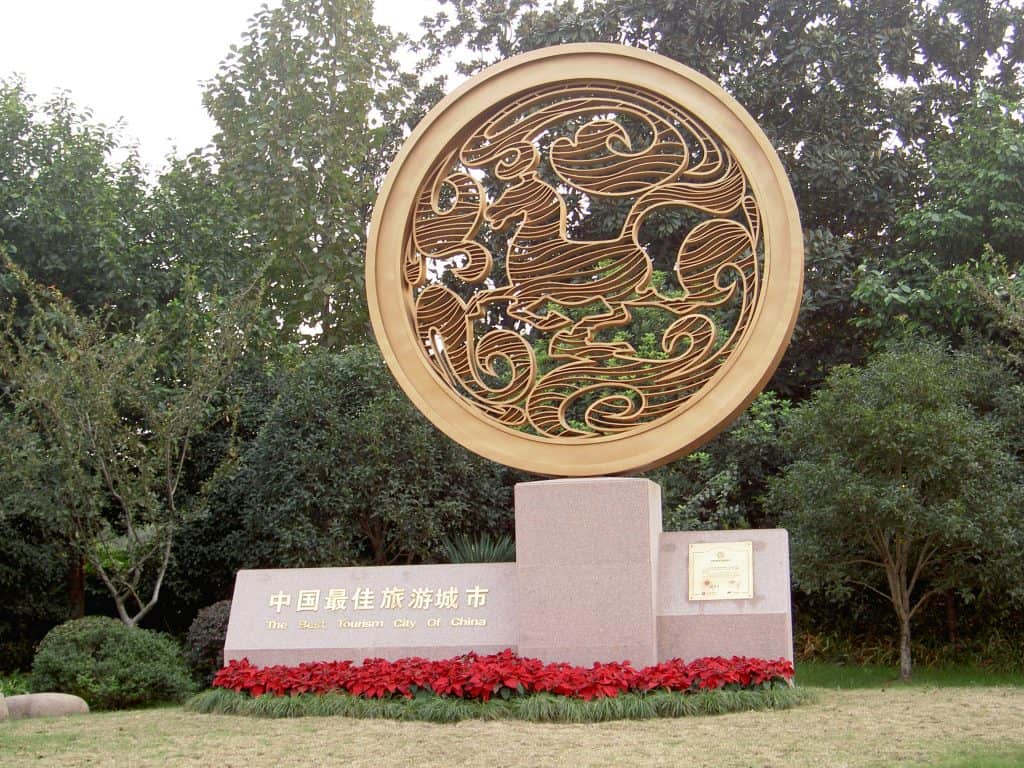 We walked into town stopping at a large shoe shop where we last time had bought lots of shoes, department stores, local stores and a book store. We found the complete works of Danish author H.C. Andersen, who is very famous in China, and bought a set for the Director and the guide. Despite it being Sunday, or perhaps therefore, everywhere was packed, but we still managed to pick up clothes and shoes for the whole family.
We arrived back at the hotel mid-afternoon, relaxed and prepared for the visit to the Daji's SWI the next day. Lene and Steven went to the local supermarket, which hadn't changed since we last visited it 5 years earlier, and on the way back noted the queue outside one of the restaurants; being only Chinese people queuing we decided that it must be a good restaurant. We collected Yanmei and Daji and made our way back to the restaurant. The queue had grown, but we didn't wait long before we were shown to our table. The food was excellent and the service was good – although I do look forward to the day when smoking is either forbidden or restricted to certain areas, as the Chinese just don't care when and where they smoke.