Adopting from China
Welcome to our blog
We are the Maak Bloom family. In 2000 and 2002 we adopted two children from China, a sister and brother to our biological son, Thomas. This blog tells the story of the two trips to China to be united with Yanmei and Daji, plus the four subsequent trips we made to China in 2006 and 2007, to visit the Social Welfare Institutes and in 2009 and 2010 as tourists in China.
This is the 3rd iteration of the blog and serves primarily as a resource for our family. However, by making it public, the blog has enabled children adopted from Jinchang SWI, where Yanmei was adopted, to find each other, which has made all the work worthwhile.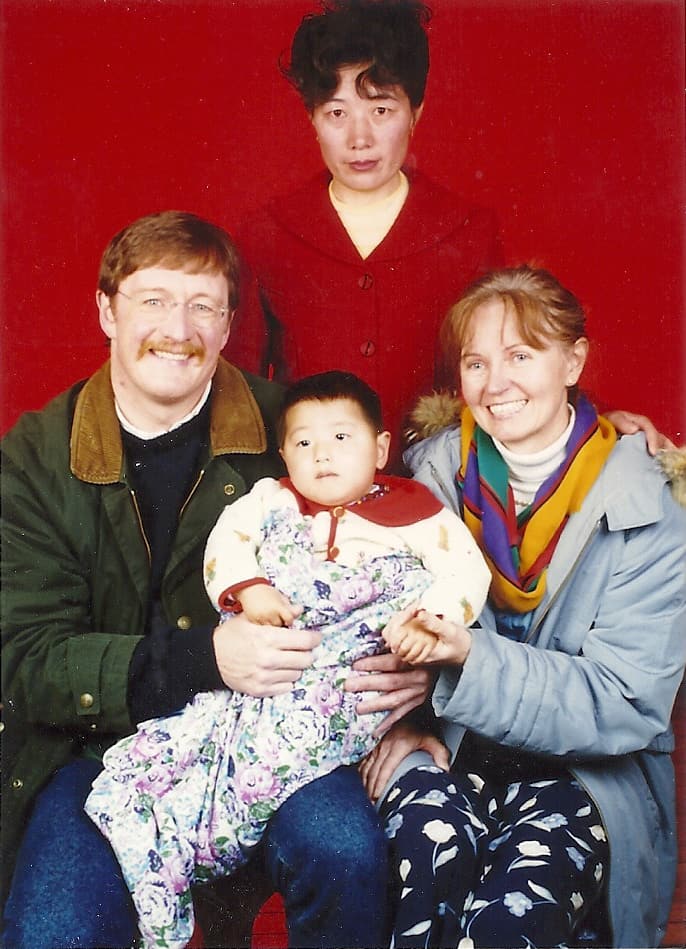 Adopting Yanmei
We had just 2 days notice to travel to China to meet Yanmei for the first time. It was a hectic and memorable 2 days trying to get it all together.
We left Copenhagen on February 23rd 2000, and were in China for a total of 11 days. Starting in Beijing, we travelled on to Lanzhou, the administrative capital of Gansu province. Yanmei was from Jinchang, a further 300 kilometres NNW from Lanzhou. She was brought overnight by train and "Gotcha" day was the 28th February 2000.
It was a hectic couple of days and a memorable start to our trip to China. Read our day-by-day description of the preparation and the actual trip.
Adopting Daji
We left Copenhagen on November 23rd 2002, and were in China for a total of 13 days. We flew to Beijing and on to Hangzhou for a week, before returning to Beijing. Daji was from Yiwu, about 100 kilometres south of Hangzhou. "Gotcha" day was the 28th October 2002.
Despite being well prepared, a sick son and lost passport, both on the day of travel, brought the stress level to near breaking point.
Follow our day by day description of out trip, including our visit to Hangzhou, famous for the saying: "Heaven above has its paradise; this world has Suzhou and Hangzhou".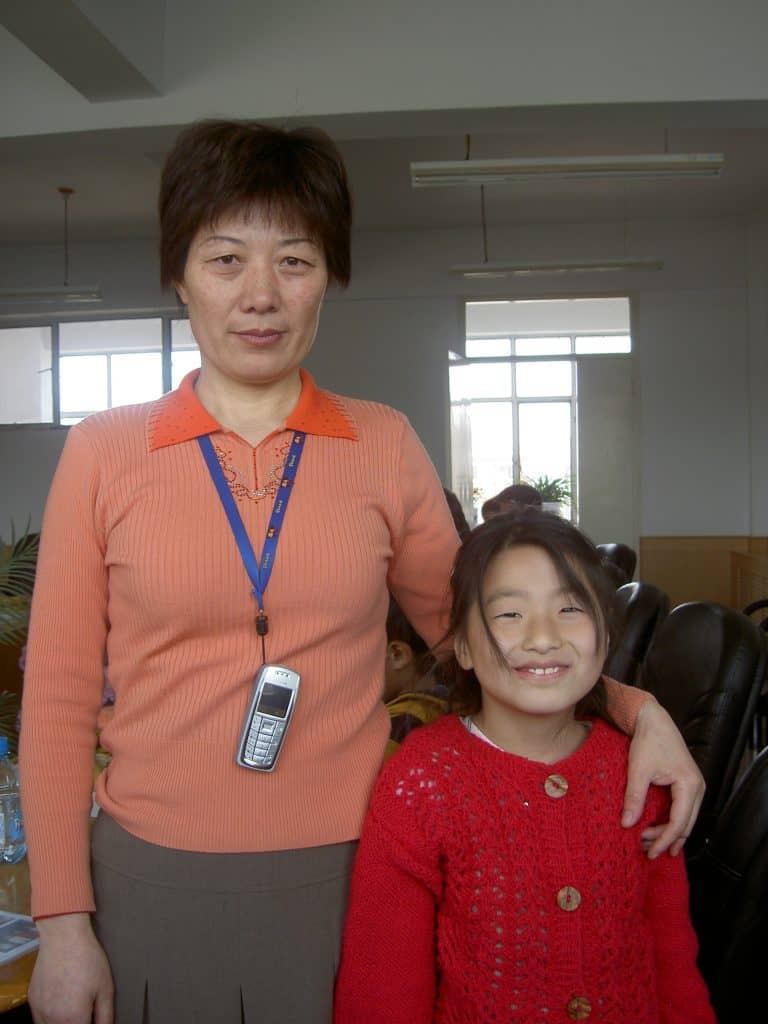 Visiting Yanmei's SWI
Our 20 day trip to China took us Beijing, Xian, Lanzhou, Jinchang and Wuwei. The high point was, of course, the great day we had at the Jinchang Social Welfare Institute, where Yanmei had spent the first two and a half years of her life.
Also the Great Wall and the Terracotta soldiers in Xian were fantastic experiences, as was just walking around and see all "life" at street level. No guides this time, just us in China.
Visiting Daji's SWI
Our 21 day trip to China took us to Shanghai and it's famous Bund, Suzhou with its gardens, Hangzhou with the West Lake, Yiwu and Daji's SWI, Yangshou cycling in the Chinese countryside; finishing in Hong Kong. A mixture of big cities and Chinese countryside.
Whilst we'd love to say the highlight of the trip was the visit to Daji's SWI in Yiwu, it wasn't the case. There was no interest from Daji, and if the truth be told, little interest from the SWI.
We had 21 fantastic days in China and left tired, but again far richer for the experience.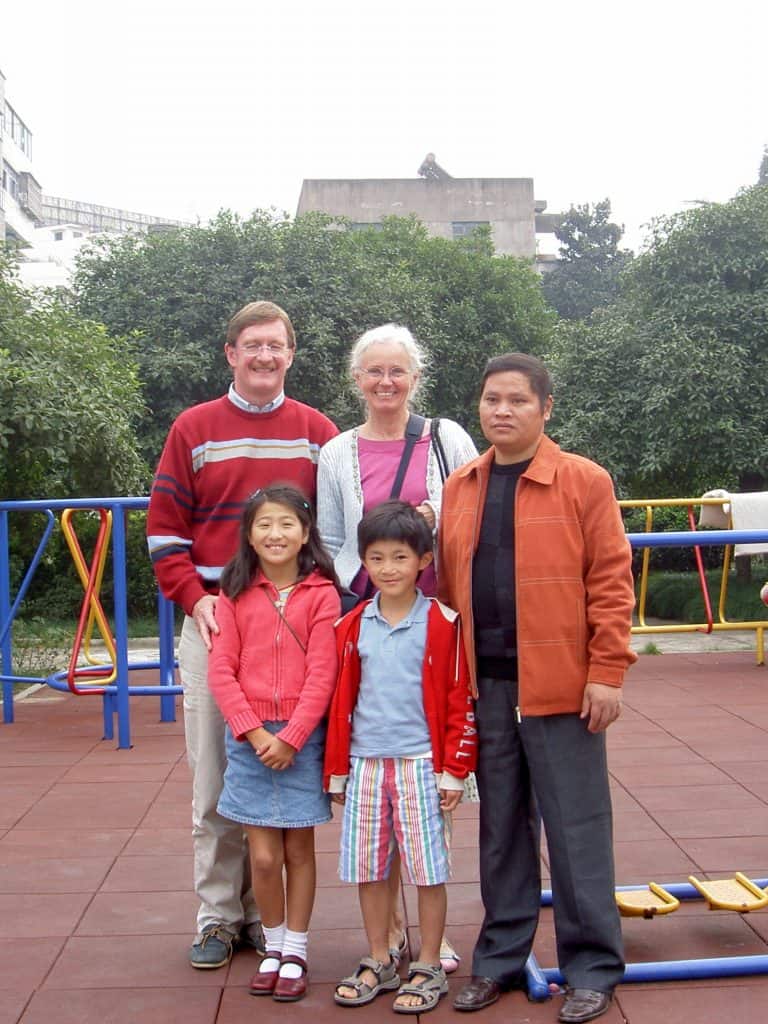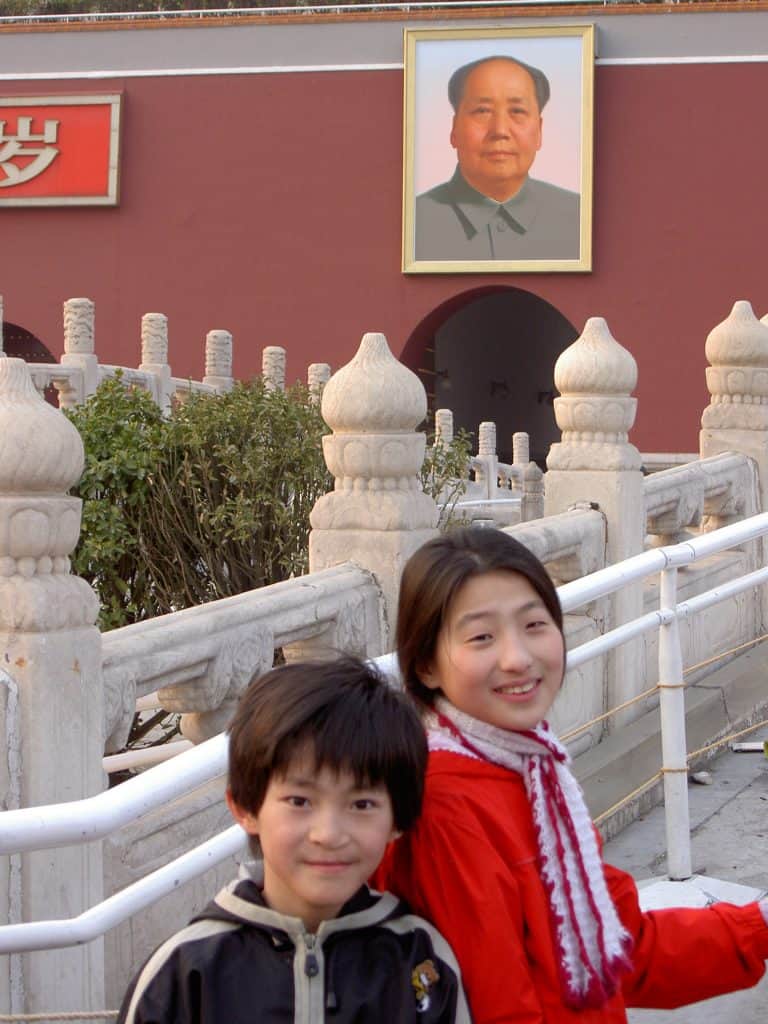 Tourists in China
In March and April 2009, we returned to China for our fifth trip. This time there were no adoption related activities, just the chance to be tourists in China, and help ensure that Yanmei and Daji learn at little more about their heritage.
We started in Beijing where we took time to visit the Olympic Stadium and some of the sites that were being renovated last time around. We took the train to Pingyao with its famous walled city. We flew Guilin and spent a week visiting the countryside around Yangshou and the rice terraces in Longsheng. Back in Beijing we saw more of the sites and spent a day in Chengde and its Summer Palace before taking a 10km hike along the Great Wall.