Xian, Sunny – Max: 11; Min: 2; Avg: 6
We woke early. The train was non-stop between Beijing and Xian, so we weren't disturbed by people getting on and off or the noise of stations. It was already light and we watched the country side pass by. Many Chinese were already up, working in the fields, on their way to work or doing their daily exercises. The villages were small and fairly far apart and clearly poor in relation to what we had seen in Beijing. It seemed as though the train must arrive on time, as the last 30 minutes it made relatively slow progress, but arriving exactly on time at 7.58. We collected our luggage and left the station and made our way to the taxi queue, past everybody offering us hotels and taxis, and in no time at all were on our way to the Bell Tower Hotel. Picture below.

The front desk was chaos, lots of receptionists but no progress. Everything was manual, based on slips of paper. They couldn't find our reservation – there were a few anxious minutes before they started looking in the Chinese pile of reservations. On the third run through they found a Chinese reservation in a name that sounded like ours and was for two adults and two children. The room wasn't ready yet, so we went for breakfast at the hotel. The restaurant was packed, primarily with tourists. The waiter started by poring milk over the table and then leaving – we ended up having to ask the waiter for a cloth, which he duly brought but left it for us to mop up the milk. The room was smaller and the bed narrower, but was fine. We showered, changed clothes and went out to see what Xian had to offer.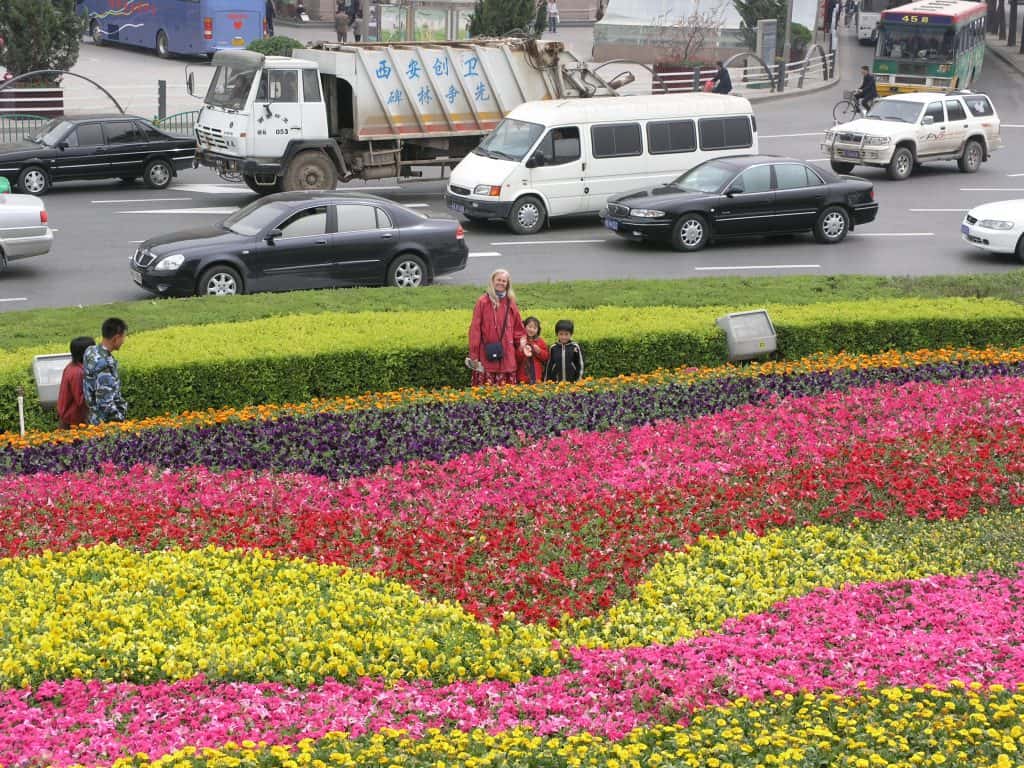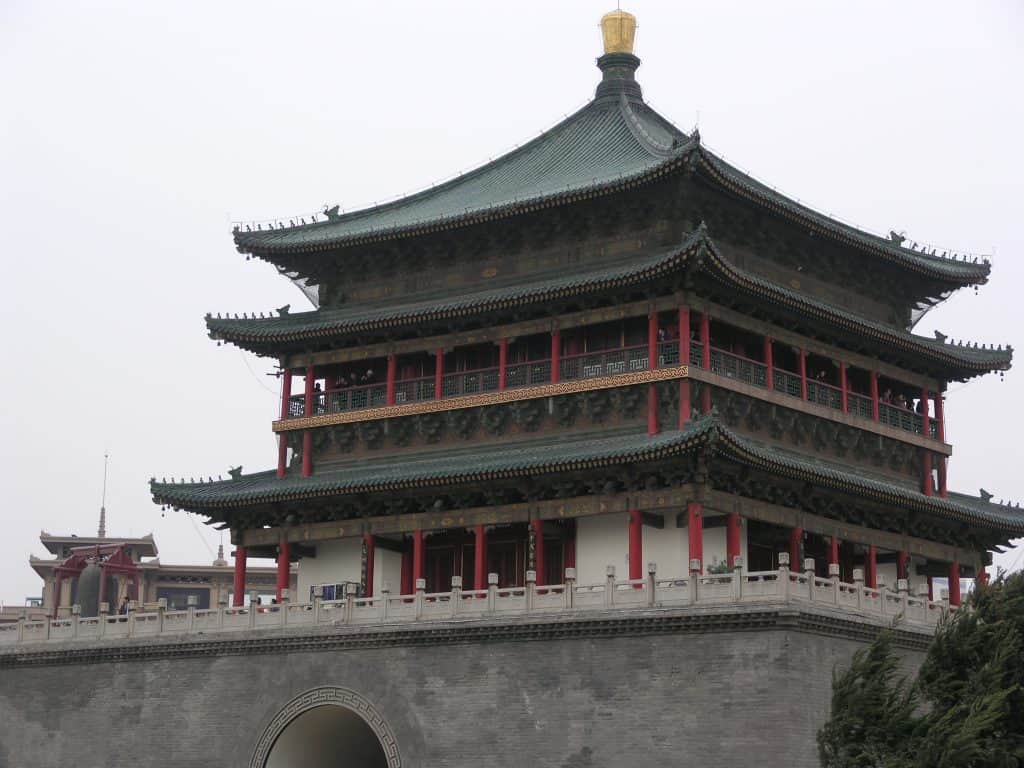 It was colder than in Beijing, but the sun was shinning. The Bell Tower Hotel is in the absolute centre of town, just across from the Bell Tower and close to the Drum Tower. We started our day with a visit to the Bell Tower, built in 1384 (but moved 500m to the current location brick by brick in 1582), 36m high, and the bell was used to wake people every morning. The close by Drum Tower was used to indicate that it was now time to go to bed. The timing of our visit was good, as inside the tower there was a show with traditional Chinese instruments and dancers. For a small fee one is allowed to ring the gigantic bell by swinging a big log – which Daji, Yanmei and Lene all tried.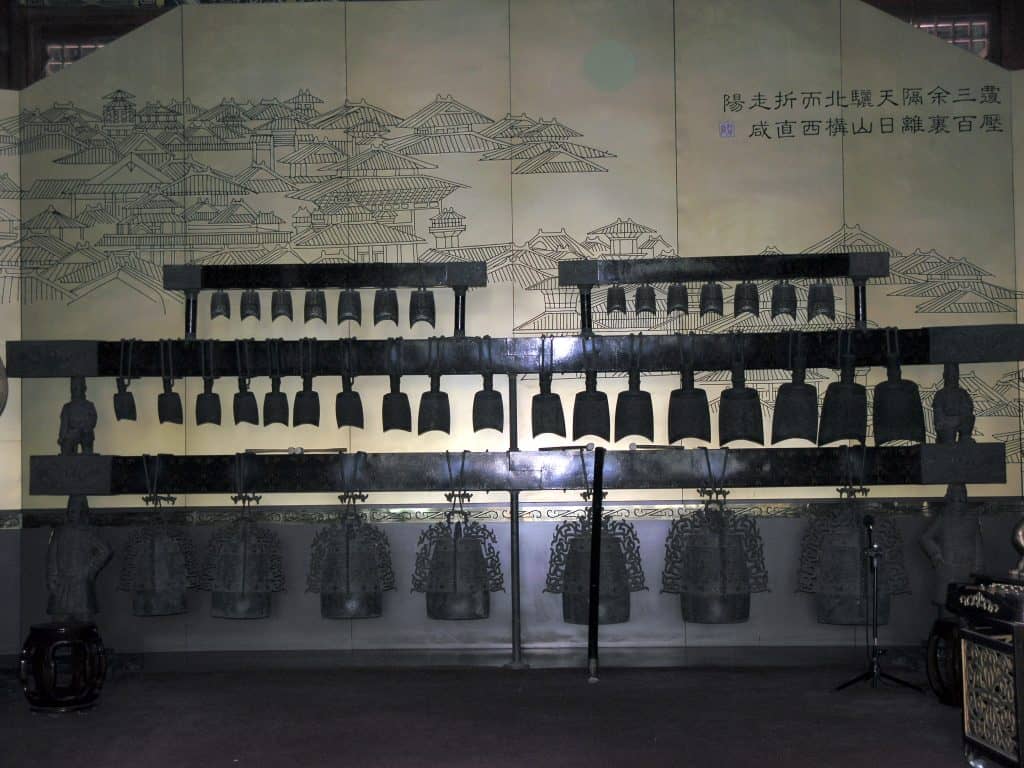 We left the tower and went west towards the Drum Tower and into the Muslim quarter and the Great Mosque.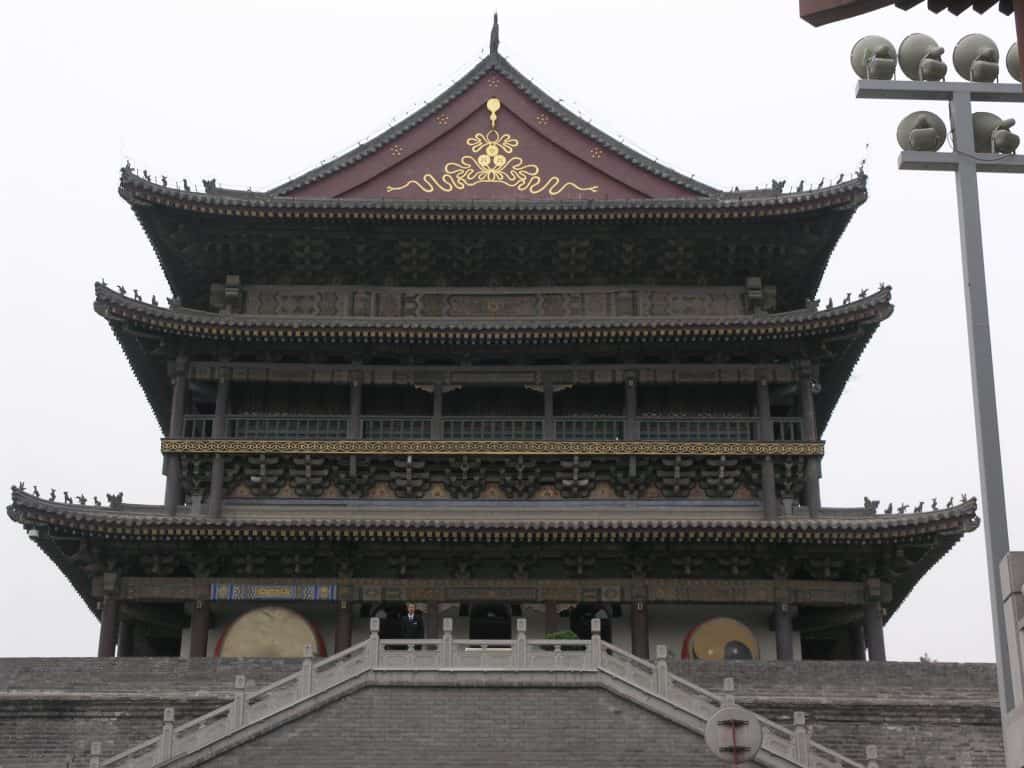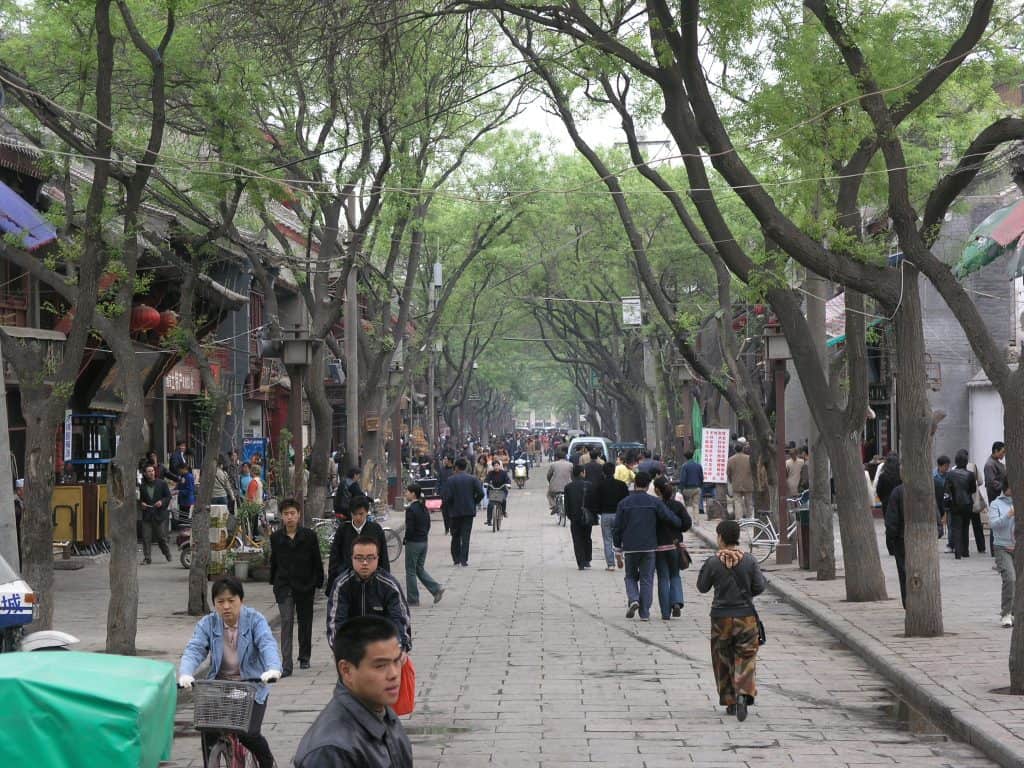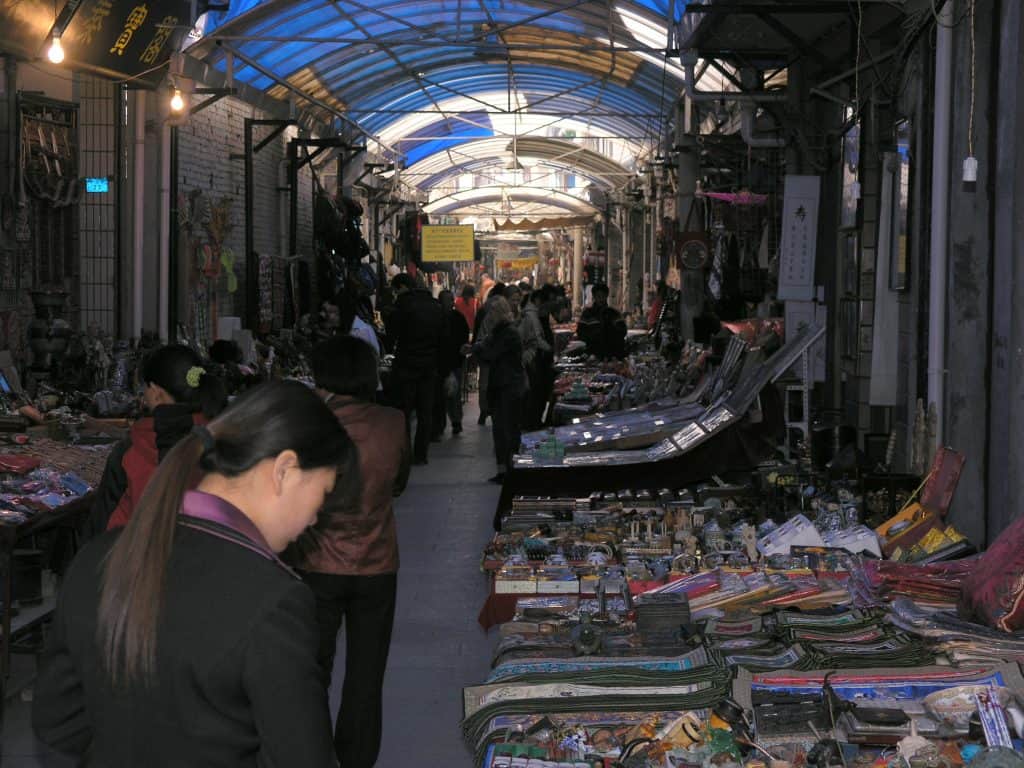 This area is one of Xians oldest and certainly most lively. Approximately 300.000 Muslims of the Hui minority live in Xian and the streets house a massive bazaar where it is possible to buy almost anything. Yanmei bought a silk fan and we bought two bags of delicious dried orange (when we'd collected Yanmei in Lanzhou we loved the dried orange served at the hotel, but could never find it anywhere. By mistake we bought dried Ginger once).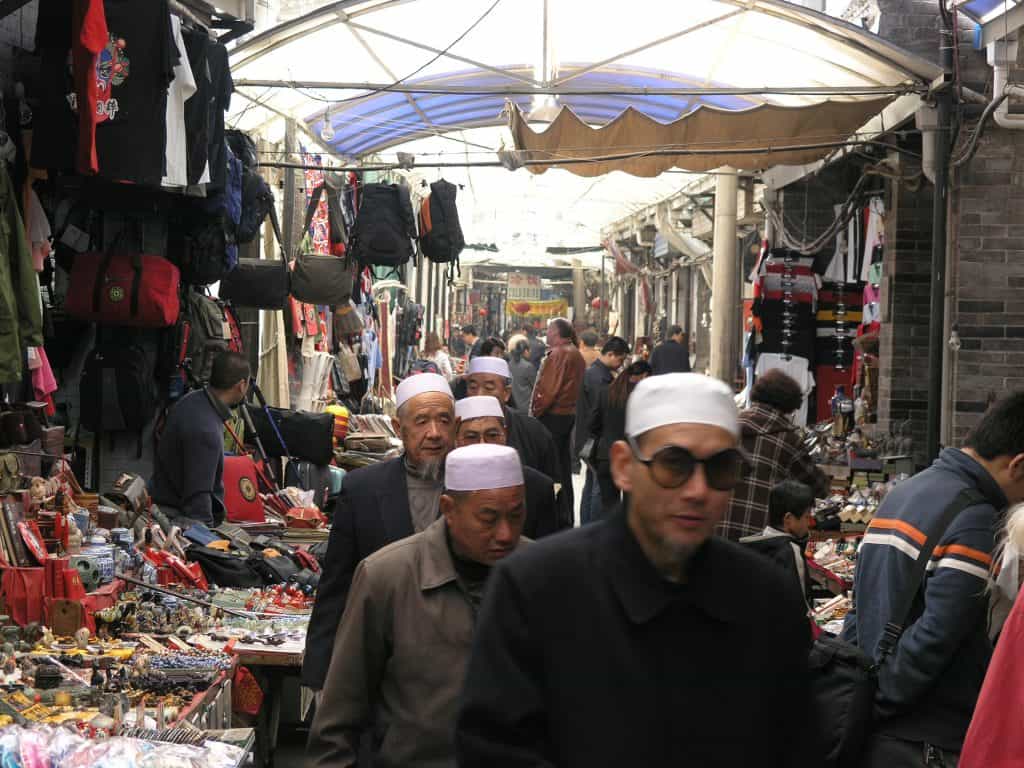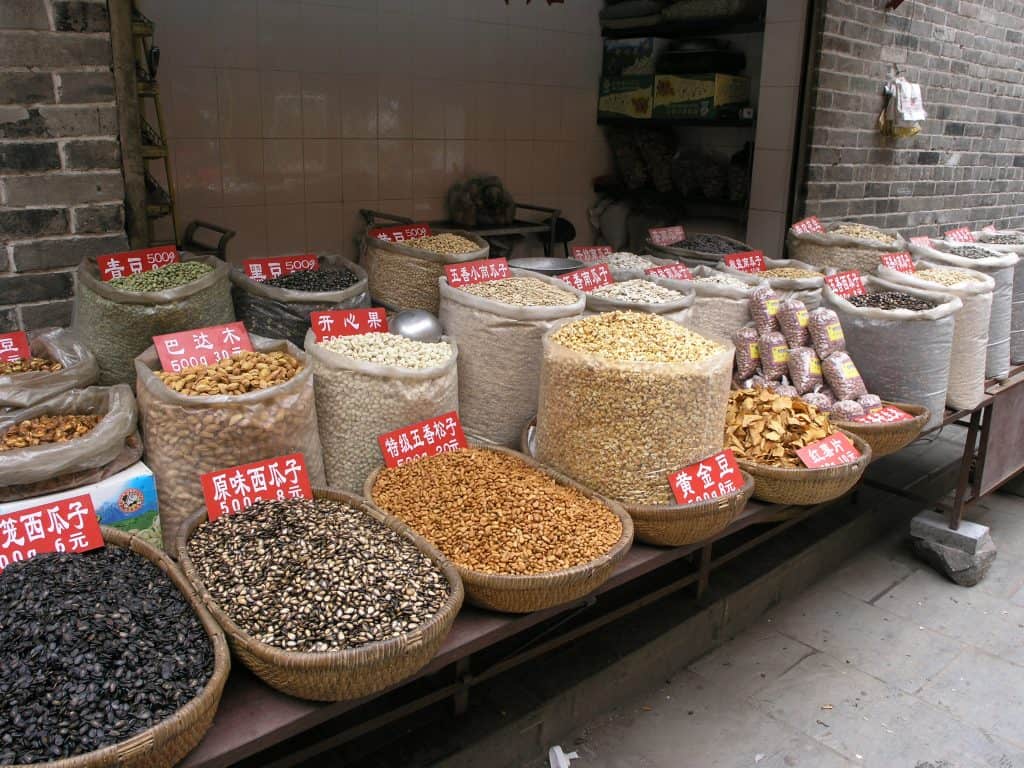 We made our way through the bazaar to the Great Mosque one of China's oldest and largest, built in 742. Although it is a mosque, it is clearly inspired of Chinese architecture split into four courtyards with with many buildings and pavilions. At the entrance they were very interested in Yanmei and Daji and the fact we had two children. They spoke some English and when we told them we had three, they just couldn't believe it and shook their heads.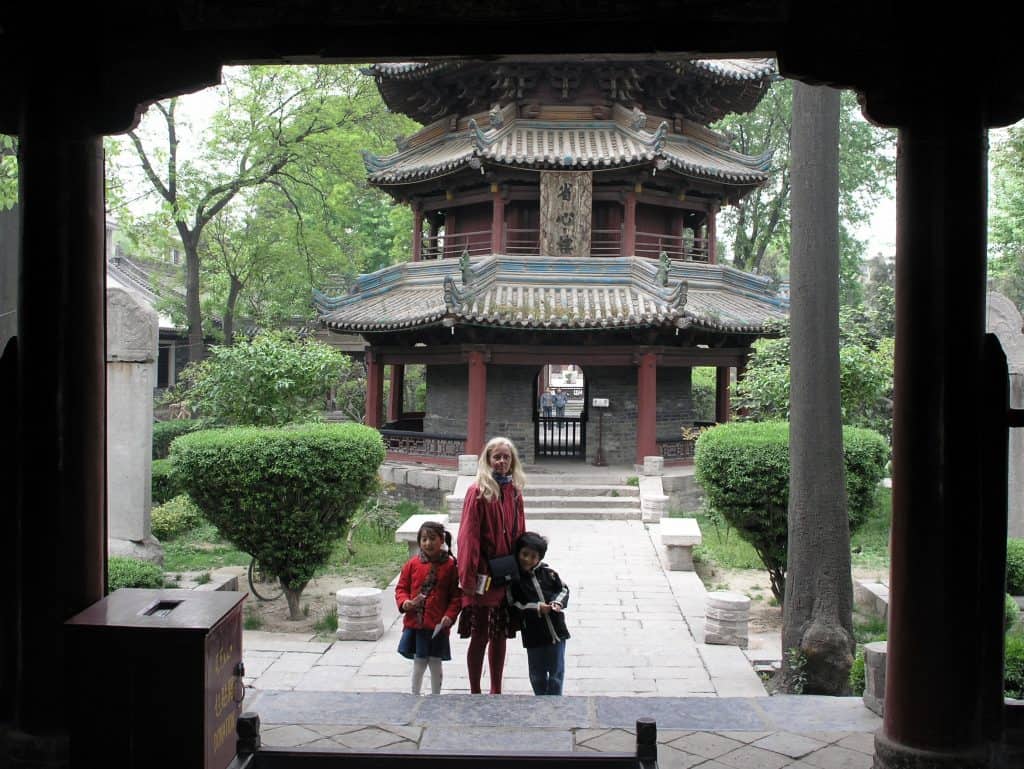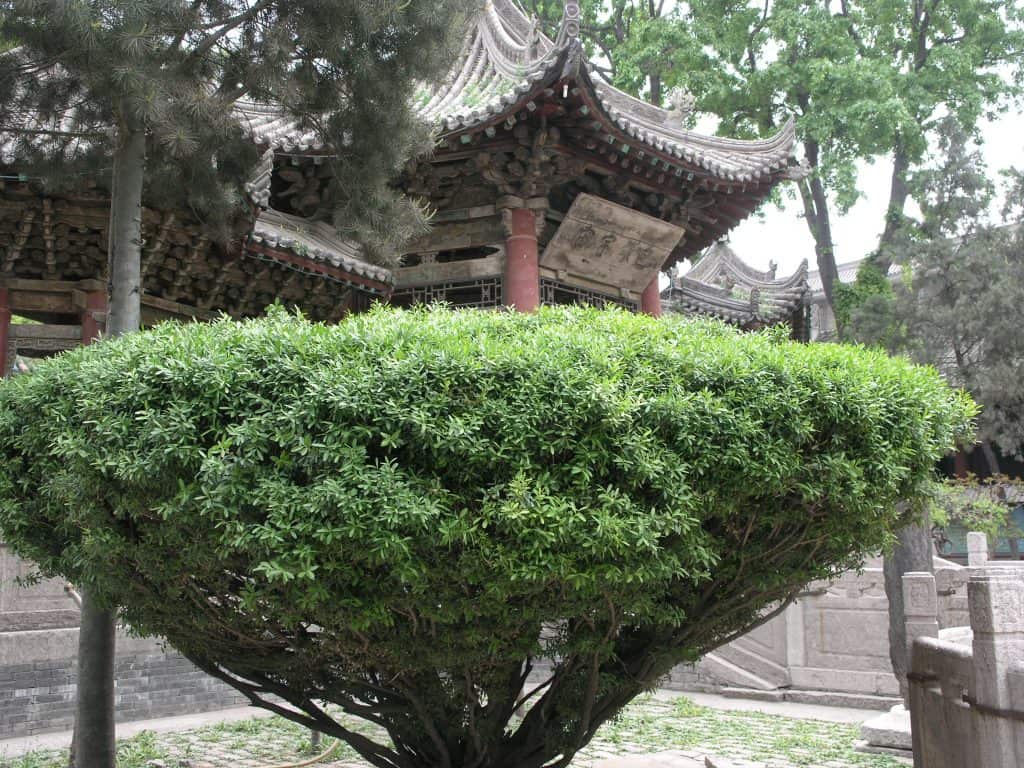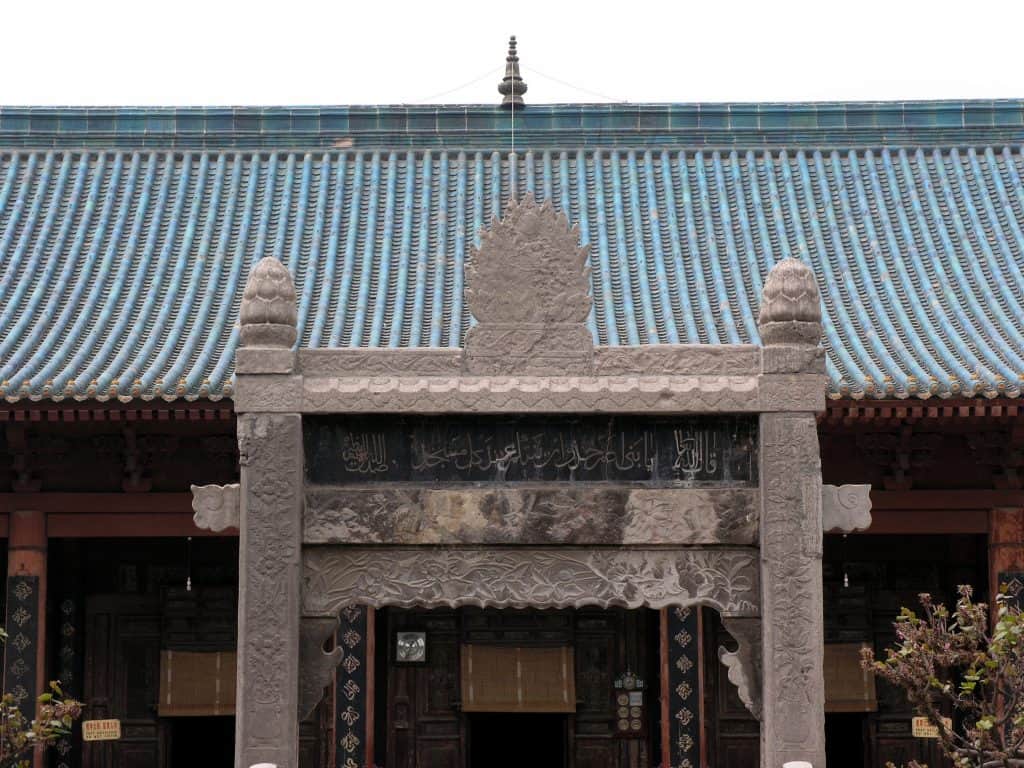 We left the Mosque and continued through the busy streets. It was lunch time and the many restaurants were packed. Whilst Daji and Yanmei watched a man sharpen knives we talked about taking lunch here. We were stopped by a commotion from one of the restaurants. As we watched, a rat came running out of one of the kitchens with a cook and waiters chasing it. We decided to move on (but did come back and eat in the area!)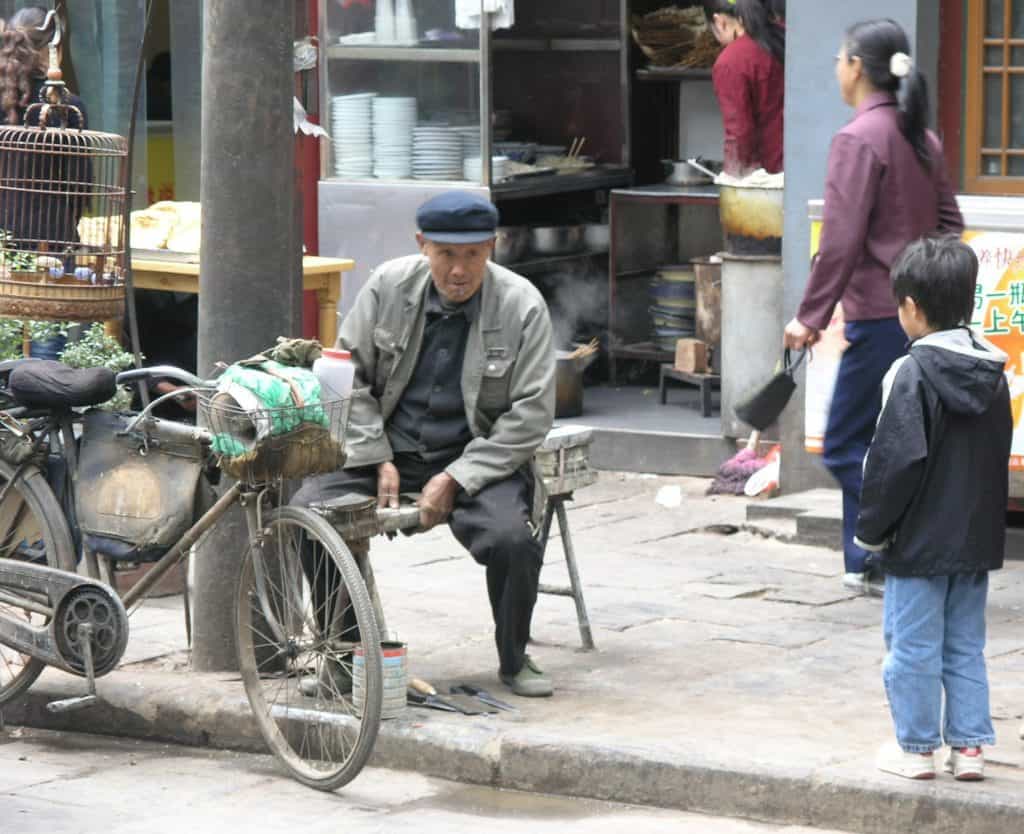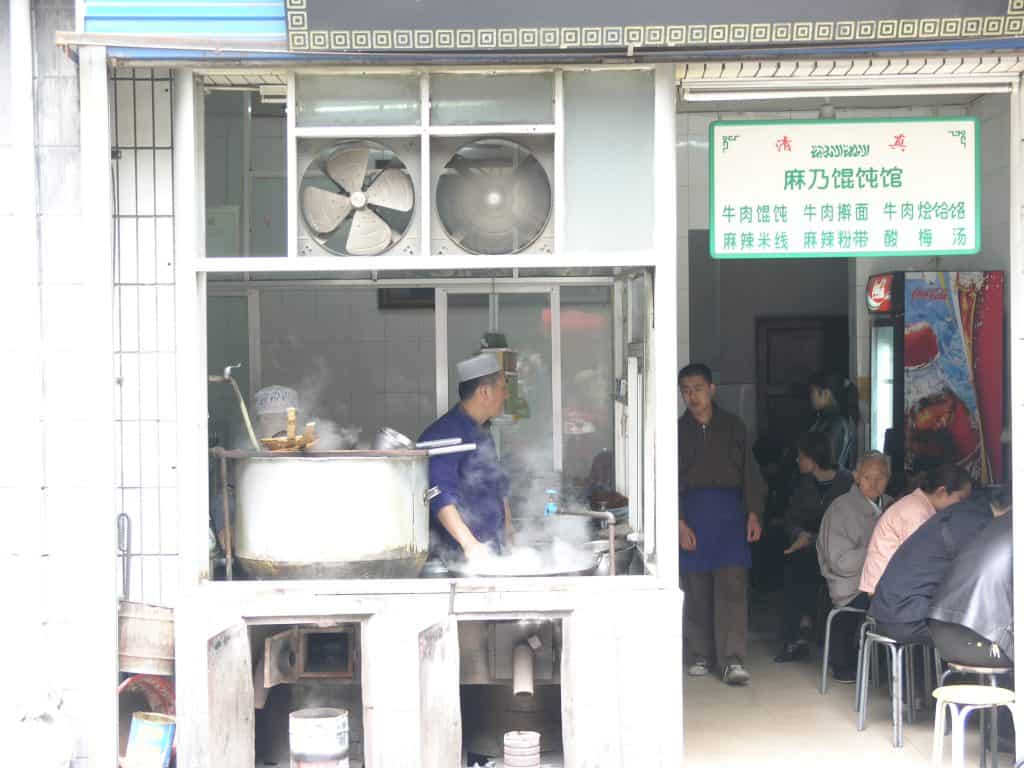 The old city of Xian is surrounded by a wall, and we walked towards the south wall were the city has created a Culture Street, where they have tried to reproduce a shopping street from the time of the Tang Dynasty. Here you can see artists paint and draw, purchase calligraphy, jade and much more. We purchased a couple of porcelain flutes and even got a demonstration of how to play them. We walked back through a Hutong and found a Chinese restaurant with a picture menu. Again the food was cheap and excellent.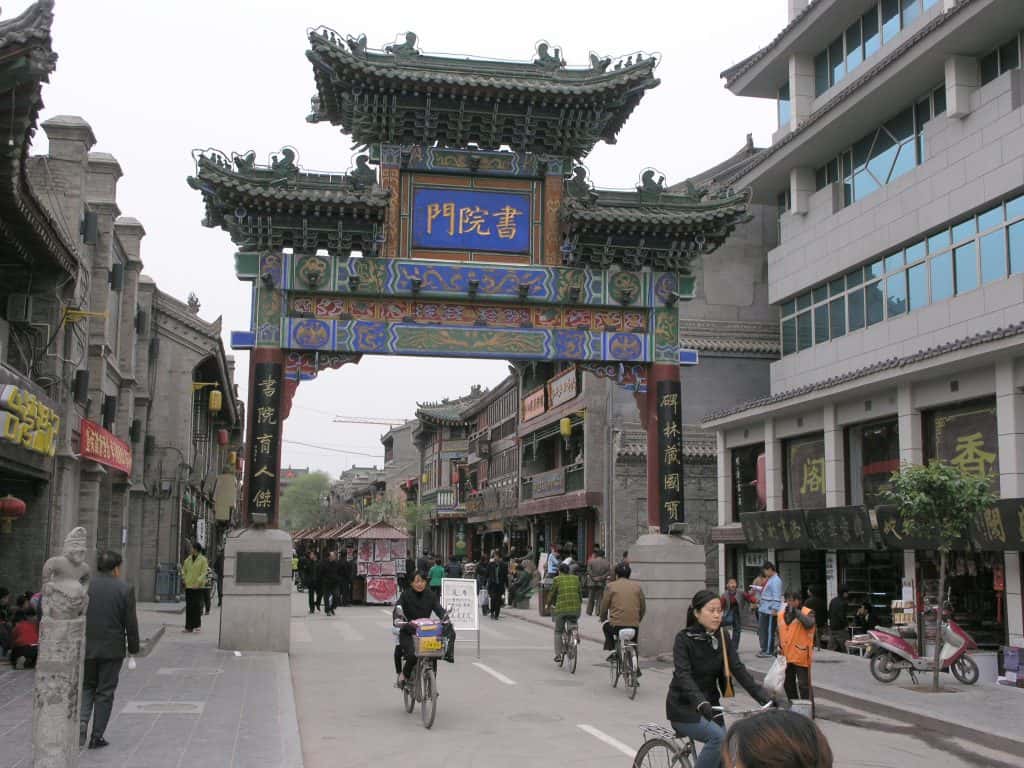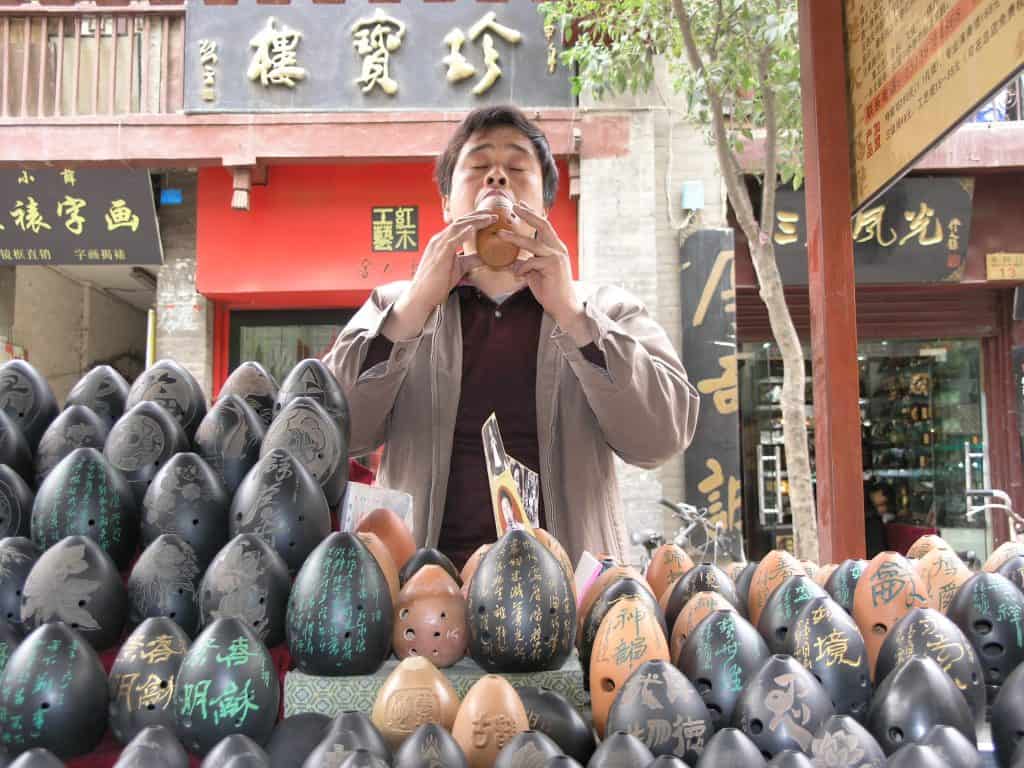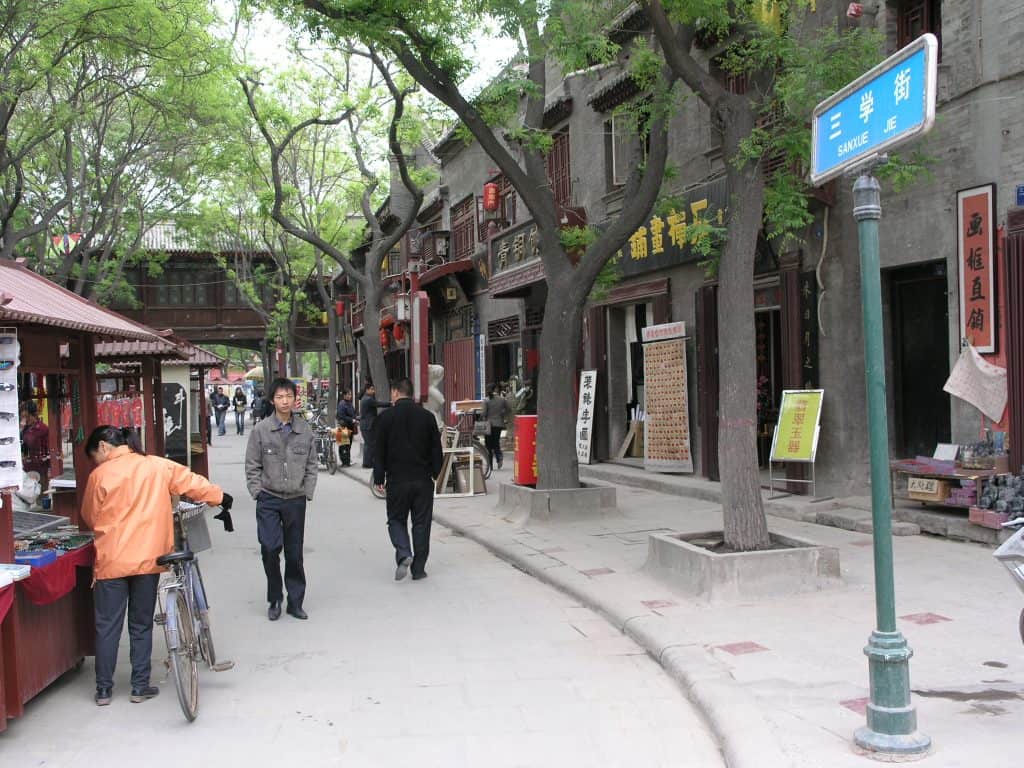 By late afternoon we were getting tired and slowly made our way back towards the hotel, window shopping on the way. Steven bought a Compact Flash for his camera – we were taking more pictures than we'd imagined. We bought some sandwiches and fruit, a bottle of wine and spent the evening in the hotel – we wanted to get early start for tomorrow's big day.
Tickets from the Bell Tower and Great Mosque.