Hangzhou, Cloudy – Max: 15, Min: 12, Avg: 13
After breakfast, Lene, Dorthe, Conny and Claus took the bus to the Notary to get more official papers and the Chinese passports. Yanmei played with the other children and I read for and played with Daji.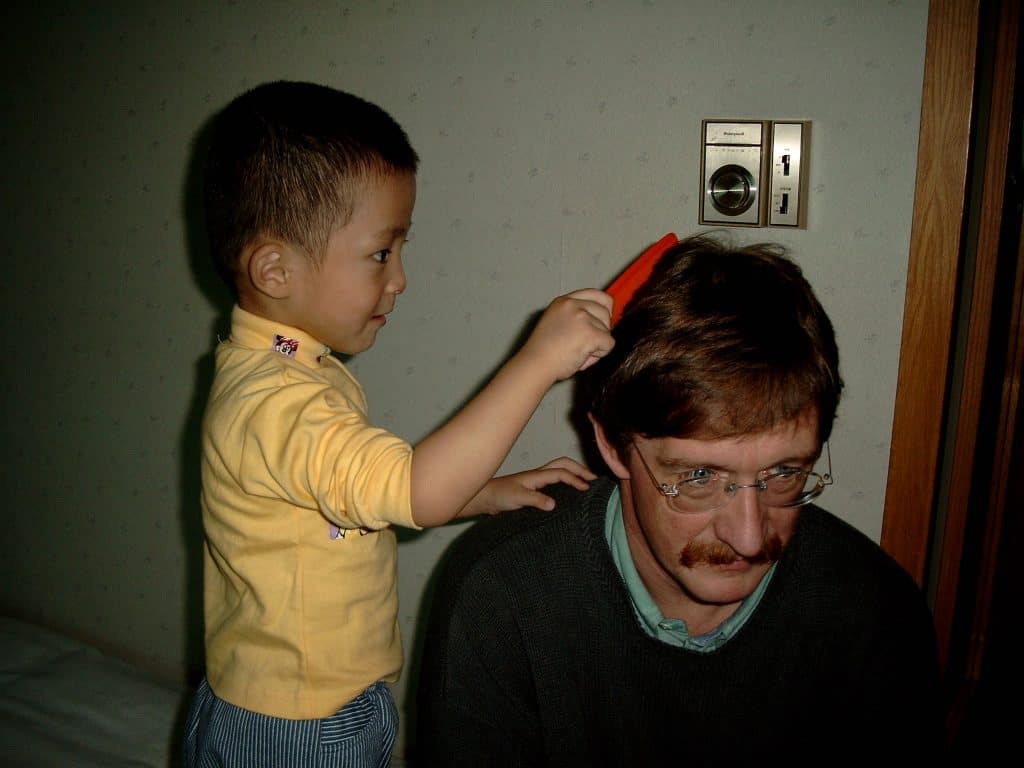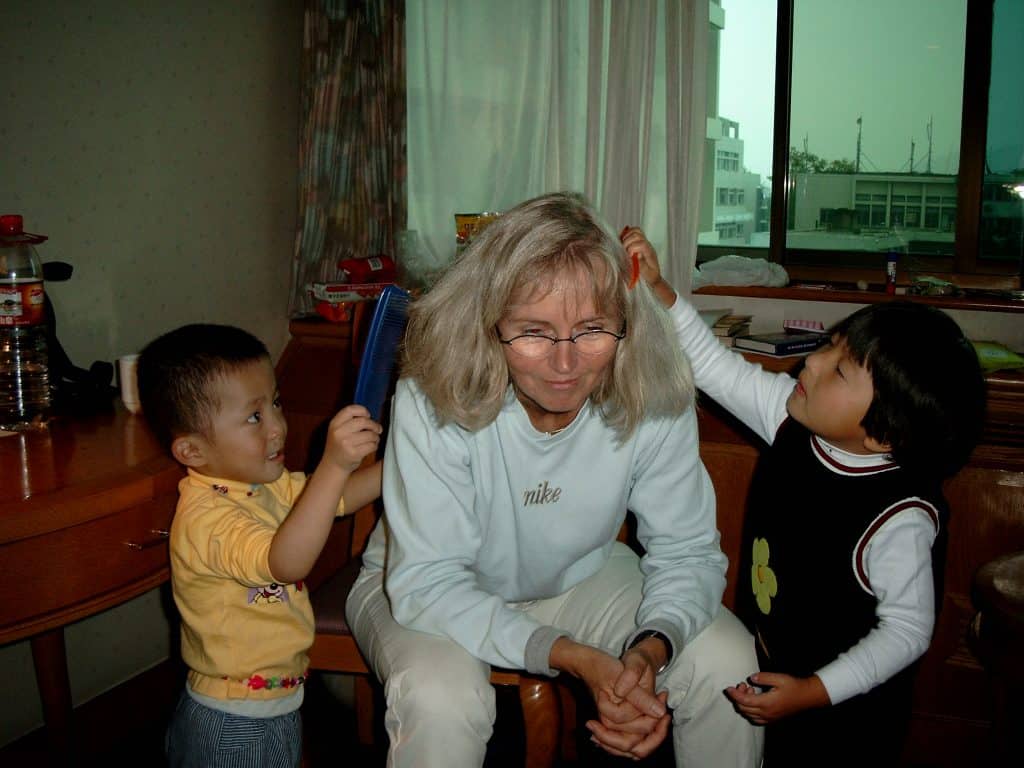 Upon Lene's return, but first after everybody's hair had been fixed, (now that Daji's pony tail had been cut off, he didn't really have anything to comb) we decided to go for a long walk – it was cloudy again. First stop was the shoe arcade, where we bought even more shoes for Daji and Yanmei. The crowds asked many questions and a number of people expressed doubt at Daji's age – they say the he is older than the 3 we say (he's actually only 2). This is a recurring theme amongst the Chinese we meet and could have something to do with the fact that some people in China evidently calculate a child's age based on the lunar calendar – i.e. the age changes with each lunar new year. Everybody is friendly and positive about us adopting Chinese children.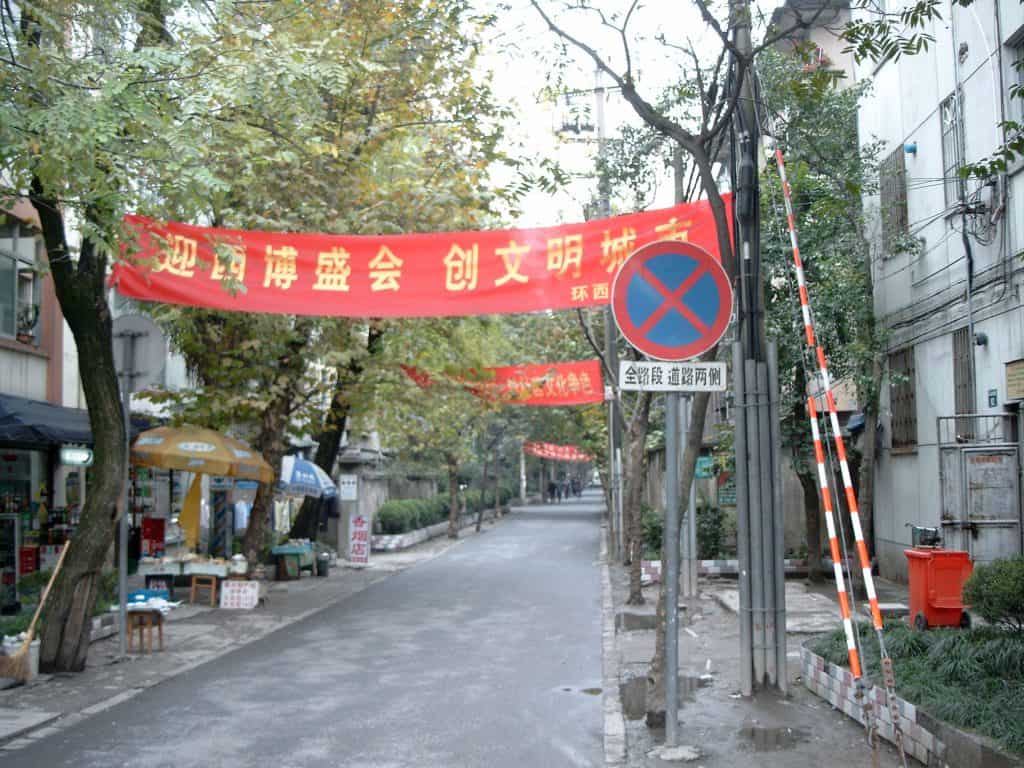 We stop to see the rehearsals of some big outdoor event with music and dance. We bought two Chinese umbrellas and a giant Snoopy at some small stores near to the lake. As Daji takes his afternoon nap, Steven goes back to the CD shop to buy more CD's at 8RMB (1 USD). Daji had just woken when he got back, and seemed to be comfortable with Lene.
We went for a late afternoon walk. Lene wanted to buy even more shoes for Yanmei – some red ones that she'd seen but that Steven felt were too small. Back to the shoe store! Daji and Steven waited outside and Daji gave Steven a kiss on the chin – and is very happy.
Back at the hotel, it's our last night – we ate at the Chinese restaurant. They waitress gave Daji a bowl of fruit salad – he didn't eat any of it. He still doesn't eat anything green – except candy!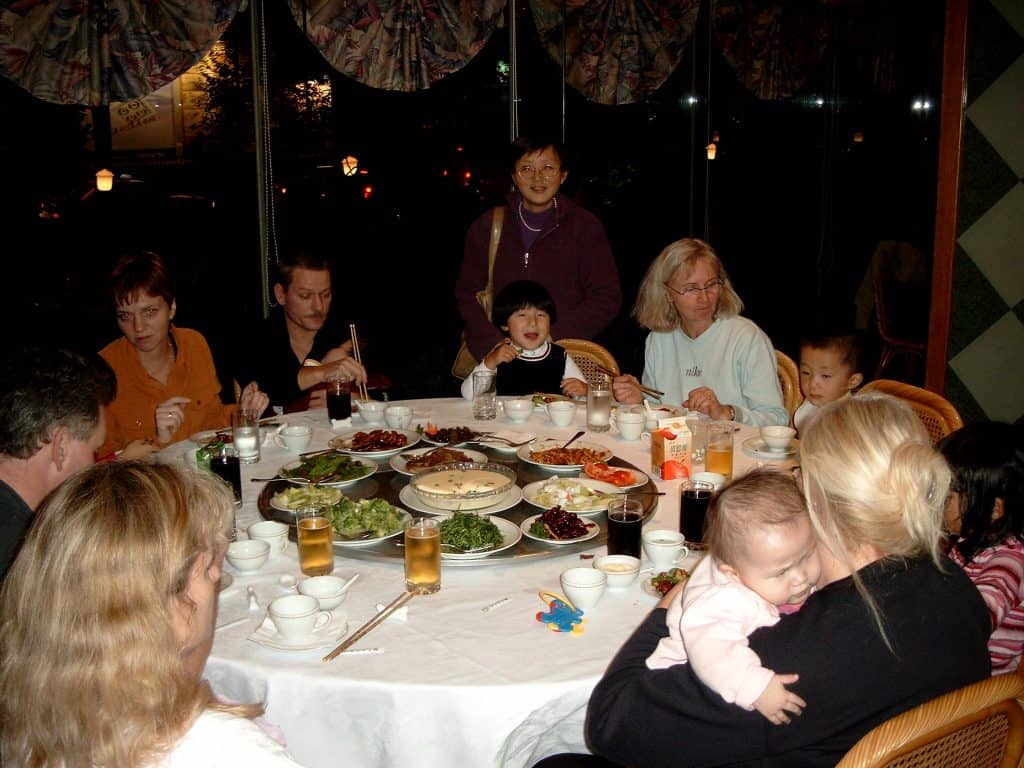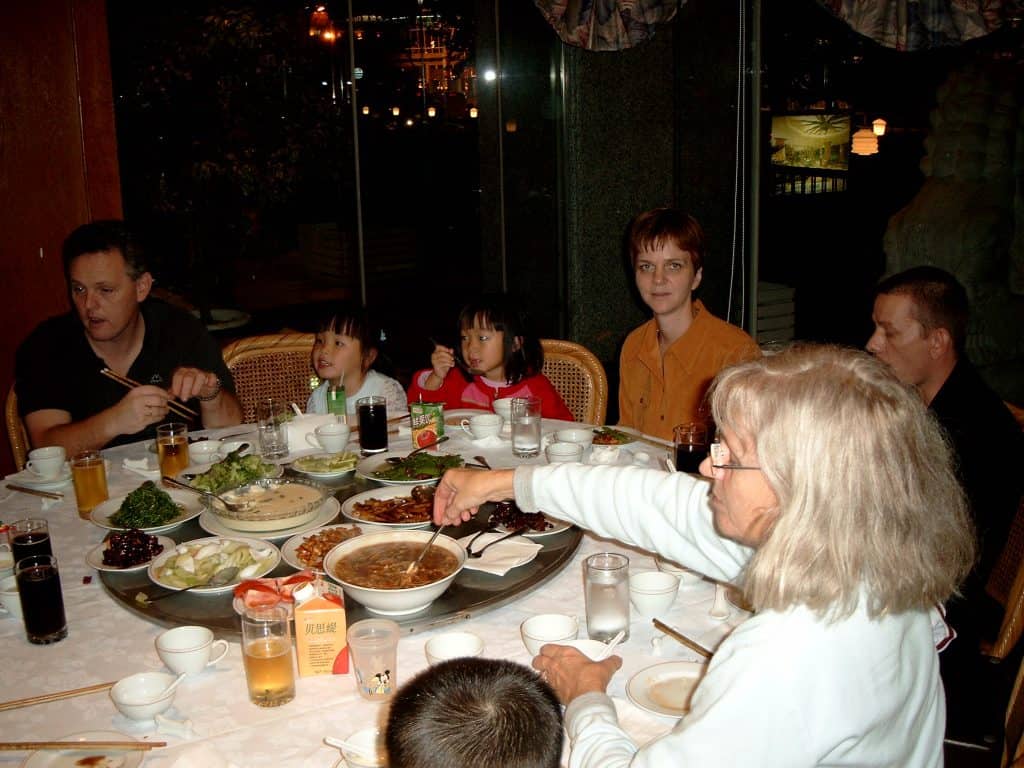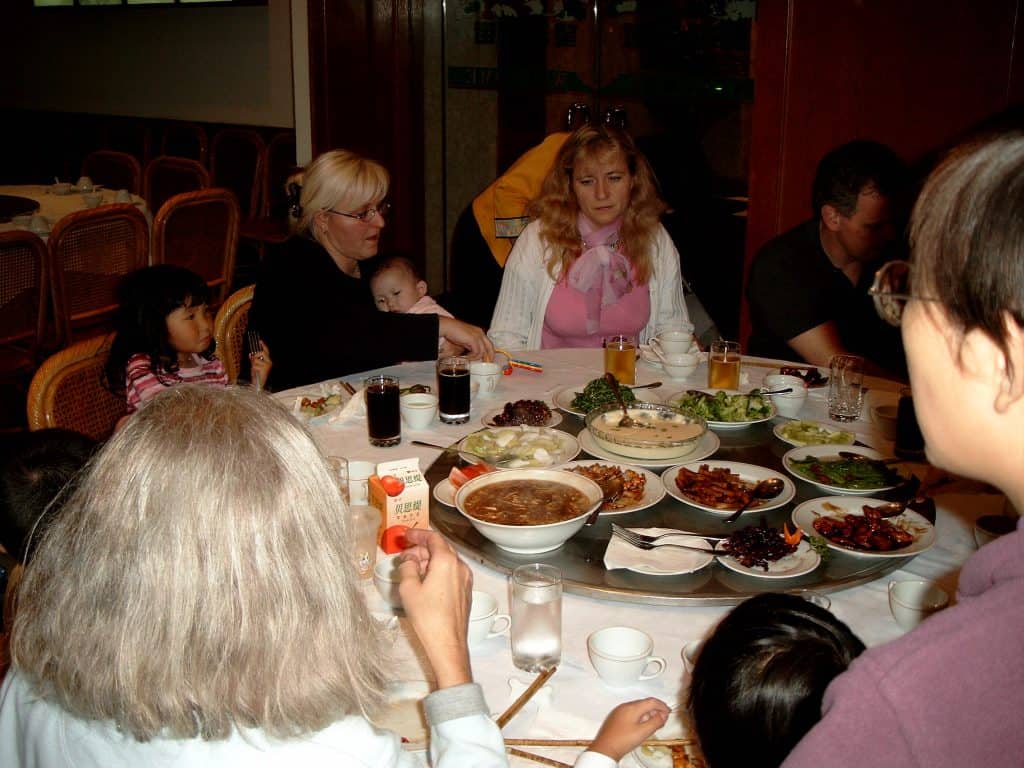 We pack everything; we have to be up by 5:30 next morning to be in time for the 8:10 plane back to Beijing. We'll all be tired tomorrow. The day went well, less uncontrolled laughing and no major bouts of hysterics! Let's hope Daji isn't too tired tomorrow, so that we take a step backwards – it will also be interesting to see whether Daji has any reactions following the move.