Lanzhou, Sunny – Max: 4,5; Min: -7,3; Avg: -1,4
We rose and ate breakfast, a buffet. We were due to meet Steed for lunch, so after breakfast went out for another walk. This time we took some of the backstreets. Here one gets a better picture of the China of old – with barracks, public toilets, small shops, lots of people and bicycles etc. We came upon a market selling fruits and vegetables, animals and birds, wickerwork, pottery etc. We visited another run down department store and walked back to the hotel.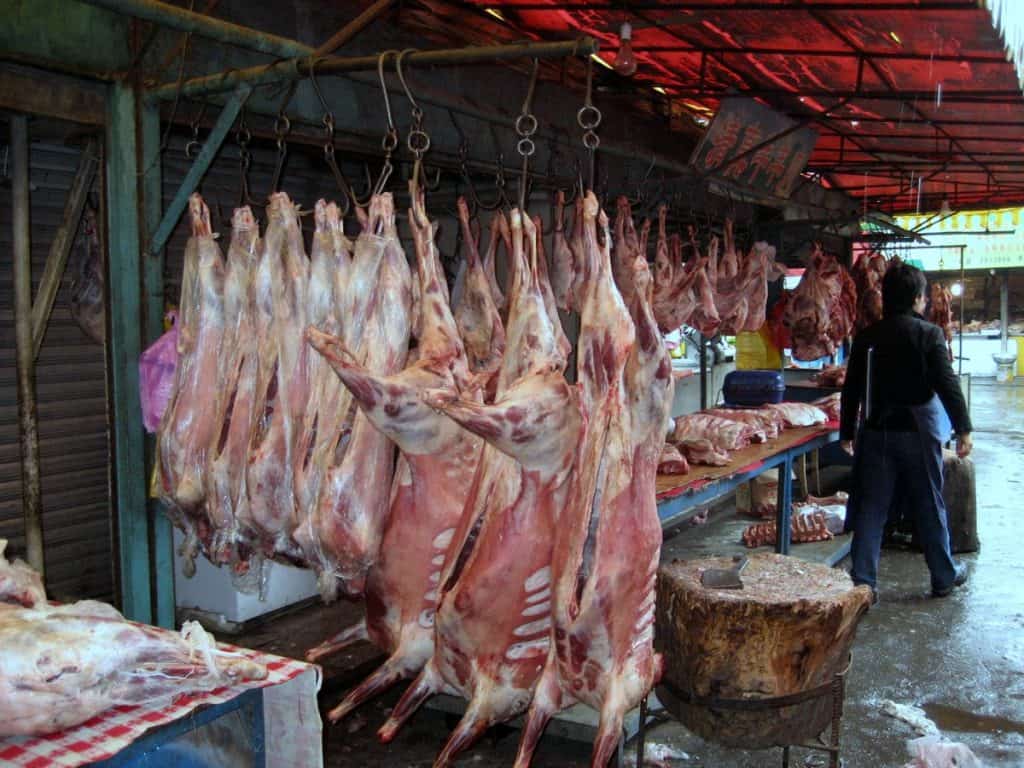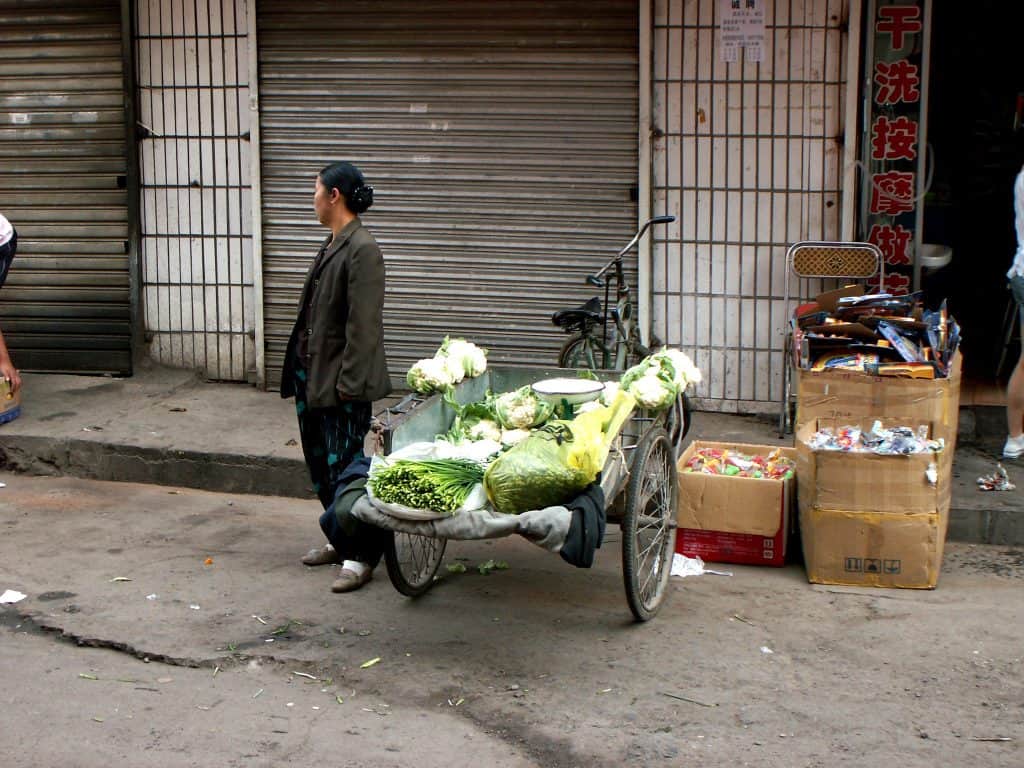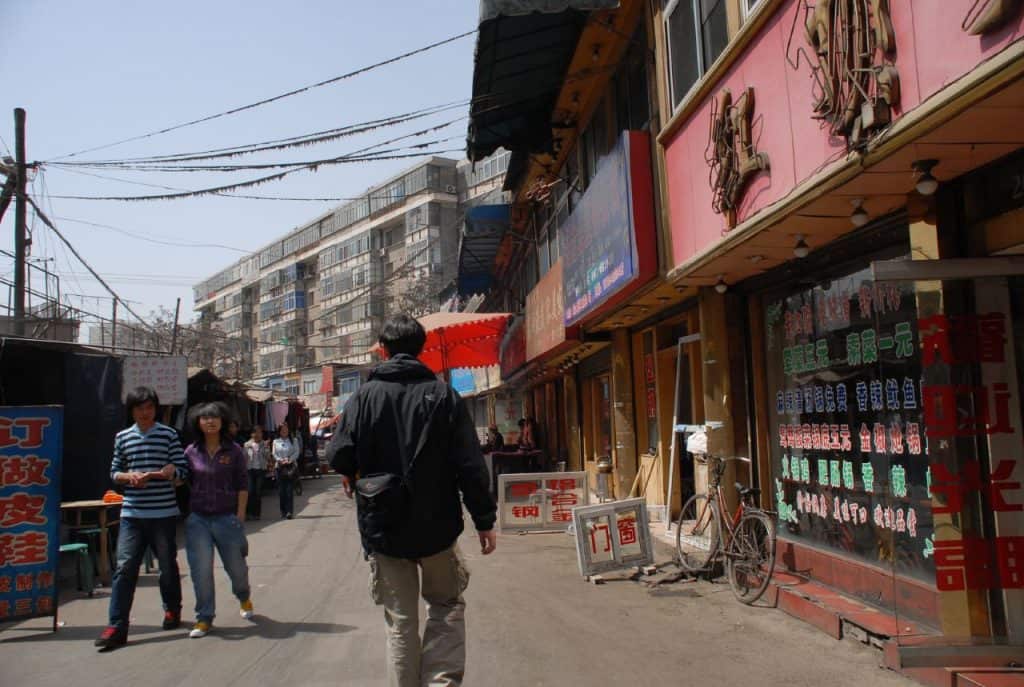 We met Steed and walked across the road for lunch – which took place in a large restaurant with many tables, but not many diners. The food was excellent – this was our first truly Chinese meal. We sat at a round table with a round glass plate in the middle that could rotate. The food was put on the glass plate, and you took whatever you wanted to eat. They kept on bringing more food. Only chopsticks were provided, although upon request they brought some forks for the needy! They served jasmine tea for starters and one could choose between a glass of Sprite, Cola or local beer to accompany the meal. Steed wouldn't eat with us, which was a pity (evidently BLAS doesn't allow the guide to eat with the group). Apart from the noodles, dumplings and rice it wasn't always easy to see what we were eating – the vegetables were usually eaten first, followed by some of the meat dishes. But whatever we ate, it tasted good and nobody was taken ill – so we live not really knowing if we did get any of the snakes that could be seen in cages in most of the restaurants that we visited. I doubt it though.
On the way back, Steed pointed out the "Yellow Building", a large grocery store just 50m from the hotel – but in the opposite direction to the one that we had taken previously. We all decided to make the trip to the store so that we could buy a few things for the evening (yoghurt, biscuits, cake etc.) and coming days. We also bought a few books for the orphanage and a plate set and some teaspoons for Yanmei – we hadn't had the time to think about taking such things along with us. The Yellow Building covered several floors and had everything that any western grocery store stocks.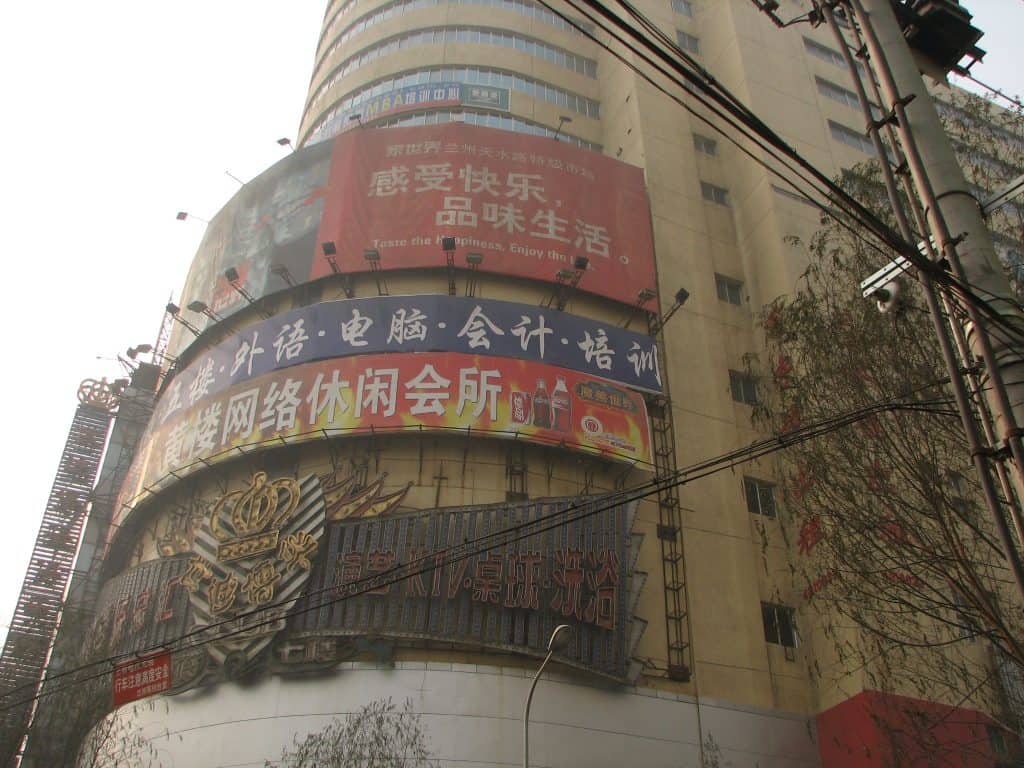 Our expectations and excitement growing, we took a drink in the bar in the early evening, and rang to Lene's partents.  We retired early and slept surprisingly well.