Copenhagen, Cloudy – Max: 2,1; Min: -4,6; Avg: -1,3
Steven rose at 5am, after less than 5 hours sleep, and started an e-mail discussion with BLAS, the company that would arrange everything regarding our trip in China. It was 12am in China. After a few e-mails back and forth, BLAS gave us a tentative OK that Yanmei could be brought to Lanzhou at the same time as the other children, and we agreed on a price for the package. We would have to confirm the final travel plans before they would give us a formal OK.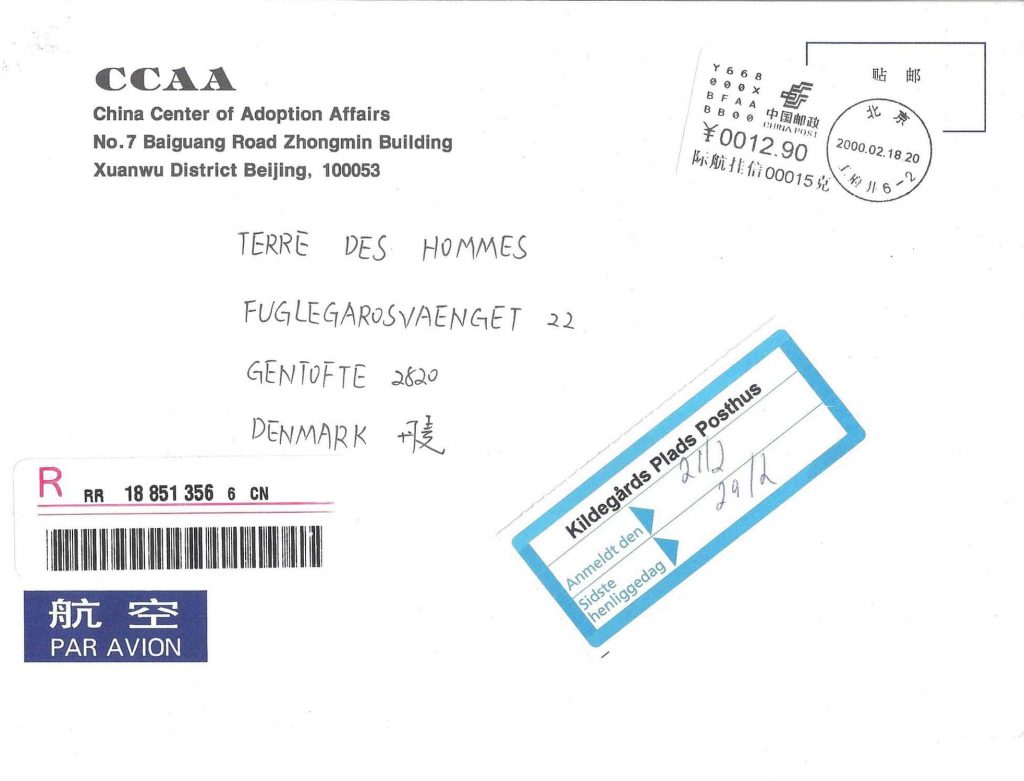 Lene rang to our doctors to arrange for vaccinations. They could do them the next day.
Steven called the travel agency to hear whether it would be possible to get tickets back and forth. No problem – reservations were made for Wednesday the 23rd, returning March 5th with SAS. We'd have to confirm by lunch time, in order for them to get us the tickets on time – it was now 10am.
Lene went to pick up the invitation letter (The Notice of Coming to China for Adoption) and went to the Chinese Embassy, with passport and pictures. It was possible to make an expedited visa application for collection 24 hours later – it cost extra, but what was the alternative. It felt as though everything was going too smoothly!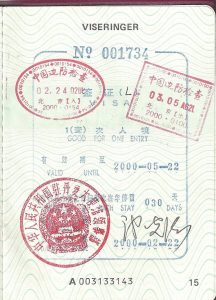 Steven went to the bank to order US Dollars – at first they said that they couldn't get us so many dollars at such short notice. After a few well chosen words, they agreed to pull out the stops and make sure that we had the money by 2pm on Wednesday.
Steven called the travel agency and confirmed the tickets. However they couldn't book us a hotel in Beijing at such short notice. Expedia's Internet travel site to the rescue! The Holiday Inn Downtown seemed like a good deal at 78USD + tax per night.
Steven then e-mailed Sarah at BLAS with our final travel plans – and we crossed our fingers that they didn't change their minds.
The rest of the day was spent making sure we had the necessary copies of the official documents, washing clothes and starting to pack. Just now everything seemed on track. We hadn't had one second to think about Yanmei – yet she was the only thing on our minds.