Beijing, Sunny – Max: 13,7; Min: -1,5; Avg: 6,1
After a good nights sleep, followed by breakfast, we packed the last of our belongings, ready to check-out and leave the hotel. Packed into the mini bus, we took our last trip (at least for now) in China, as we again made our way back to the airport.
Check-in was chaotic! A group of Norwegians were no longer booked on the flight. SAS had, according to the group, taken the wrong coupon on the outbound journey, leaving them without a coupon for the return. The flight was already overbooked, but somehow there was room for them at take off.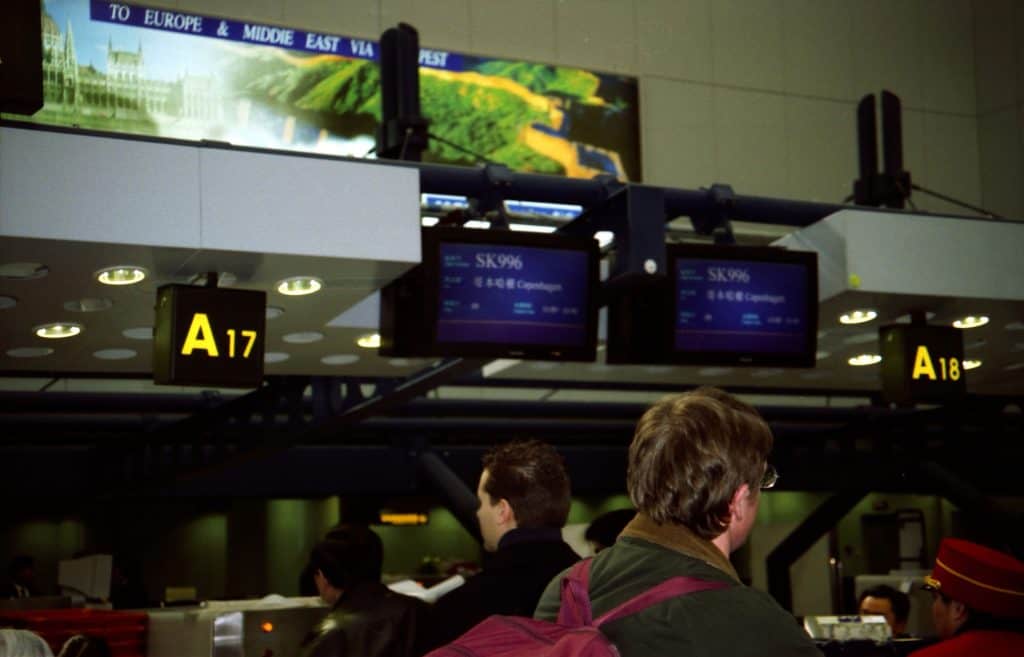 Luckily there was only a short queue at passport control, so once on the other side, there was time to have a look around and spend the remaining Chinese Yuan.
We were lucky and got re-seated in business class seats – so we had a comfortable return trip home. Again Yanmei took it in her stride; sleeping for the initial part of the trip – until just after we'd finished lunch. After she'd eaten her first Scandinavian meal (although it was almost certainly prepared in China) of meat balls and a few trips around the cabin we arrived in Copenhagen – on time.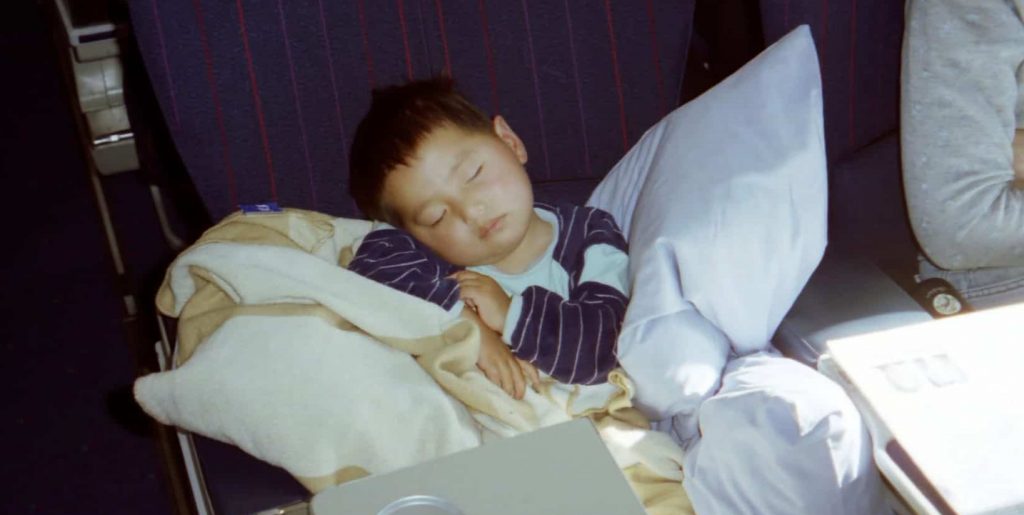 All our baggage had arrived with us; and Lene's brother was waiting to meet us; and drive us home. Lene's parents were waiting for us as we arrived home with cakes, coffee and tea.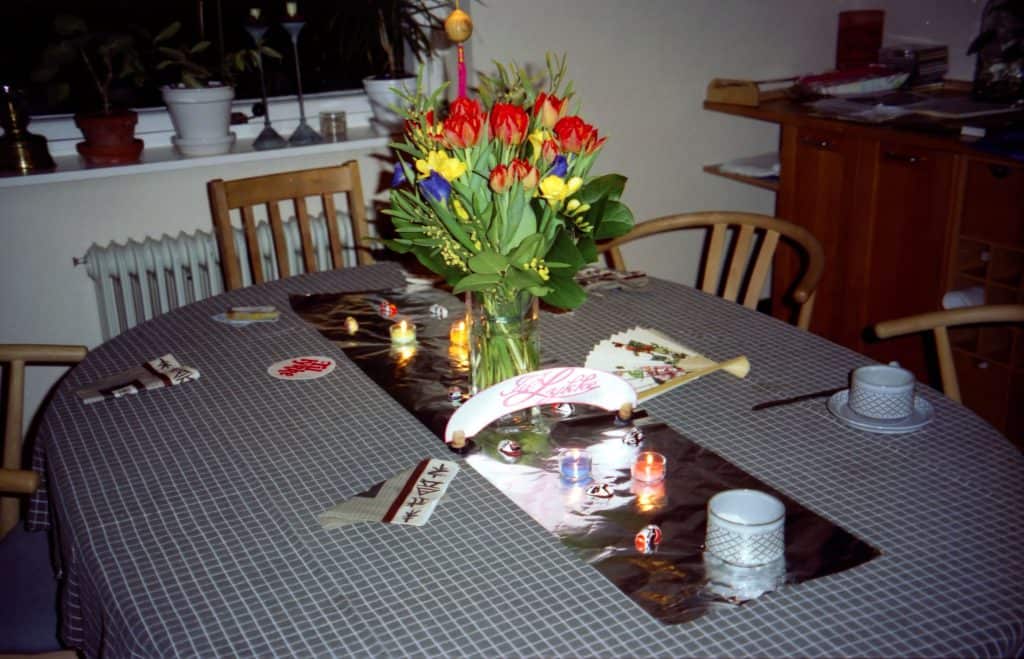 Yanmei settled down in her new home – probably thinking that it was yet another hotel; unperturbed by the attention. Despite the time difference she slept more or less through the night, in her new room and bed and had no signs of subsequent jet lag.
Vandals had broken the '5' in out large house number '125' but were luckily stopped by a neighbour walking his dog – so the damage wasn't too great.
Peanut, our cat, came home the following day (Monday); but Yanmei refused to have anything to do with him – and visa versa.
Finally we were home after a long, physically and emotionally tiring start to the trip, at very short notice. We have been blessed by a daughter who had taken everything in her stride and we didn't experience any of the integration problems that one sometimes hears of. Everything had gone so well, it felt more like a holiday.