Beijing, Sunny – Max: 12; Min: 3; Avg: 8
We were still an hour or so delayed, when we arrived at Beijing International airport. We managed to sleep – sitting in business class seats makes it so much easier, so we didn't feel too bad as we queued up for passport control. The immigration officer at the front of our queue only handled 50% of the people that the neighbouring female officer managed – why do we always choose the wrong queue? Our baggage arrived, and Jenny, our excellent guide in Beijing, was waiting for us – amongst the crowds of people waiting for international arrivals. We exchanged some money at the airport – why had we taken US Dollars instead of Danish Kroner, and ended up paying exchange fees twice?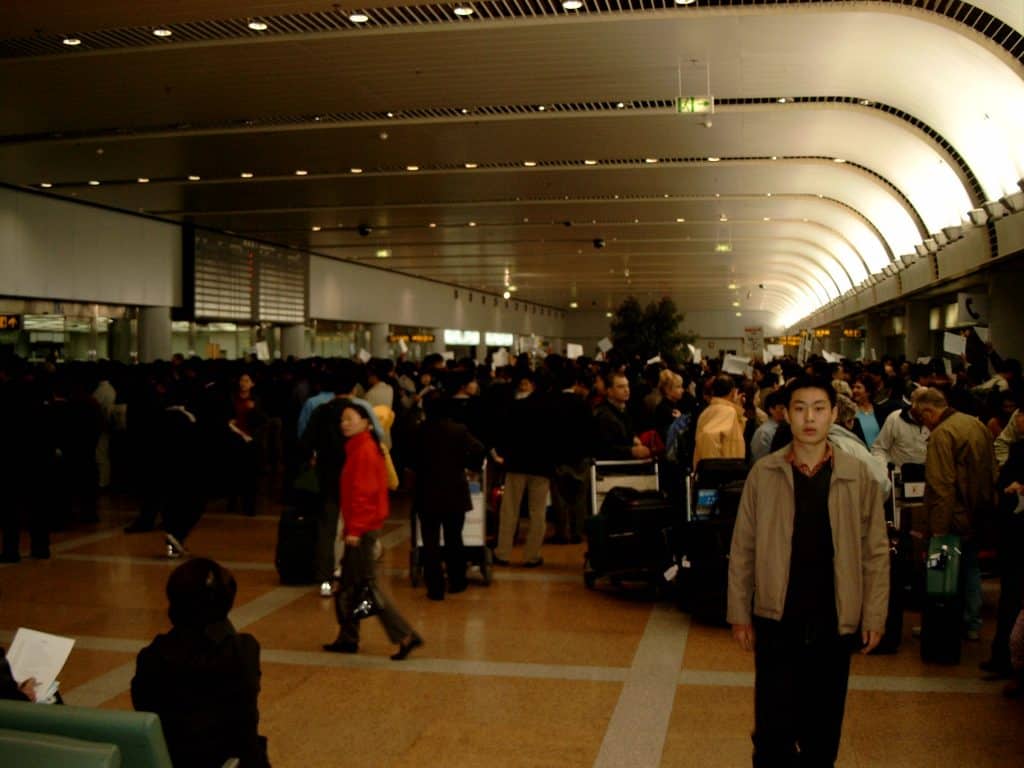 The customary Chinese bus, without any room for luggage, was waiting for us. We drove to our hotel – the Jianguo Hotel in Beijing. The sun was shinning but it felt cold. Check-in at the hotel went smoothly and we received a nice, clean room with two double beds – room 311.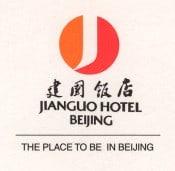 We called Thomas, it was early morning in Denmark – luckily he was already feeling better after a good nights sleep.
After we'd settled in, we decided to go for a walk. The weather was sunny, but cold – autumn was kicking in. The hotel was close to the Silk Market area of Beijing, so there were lots of people milling around. We took a short walk through the Silk Market and then along Jianguomenwai. We bumped into the SAS stewardesses (shopping) and a Norwegian couple that had just adopted.
Yanmei didn't react to seeing lots of people looking like her (when she was younger she always pointed at other Asians – and always said "Chinese", no matter their nationality). We stopped off for coffee and a big ice cream for Yanmei as a "reward" for seeing the passport fall off the counter – she hardly ate any of it! Beijing seems even more "Americanised" than last time, more cars, lots of new multi-storey buildings – at least along the main thoroughfares – more fast food outlets, more billboards and more tourists.
We bought some bread, cheese, grapes, chips, ice tea and Chinese beer at a grocery store on the way back to the hotel, ate in our room and fell asleep, early, watching TV.